Coping with the Clueless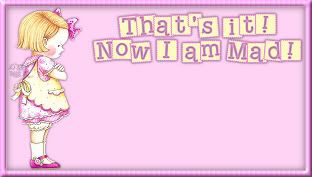 Ya know, I just don't know what to say sometimes. People can be so frigggin clueless and self absorbed.
I understand that the dynamics of online buddy groups will often mean that many gals will take more than they give--it's human nature and a lot of folks just don't think too seriously about online chat groups.
But in my loss world, my buddy group is all I have left--of friends and motherhood. So I stick with it as best as my tattered little heart can muster simply because I love my friends and it's my way of giving back the mothering I can't give to my deceased children.
Well, this gal comes in yesterday--she never was a very big contributor. After all she has a busy career as a doctor and a young child at home. Well, she had her rainbow baby several months ago, and naturally there's little time for the buddy board. But yesterday she stops in to post the picture of her kids--the one she used for her Christmas cards (lucky me; I never have had opportunity to include either of my girls in my holiday cards except through images of angels or butterflies, and don't those Christmas card pics just add some wonderful salt to an already gaping wound).
Anyway, on top of her picture posting, she shares how she'd touched her tummy the other day and gotten real sad cuz she wasn't pregnant anymore, and she wasn't planning on being pg again...and boohoo she sure wishes she'd enjoyed it more when she had the chance.
Never mind the post I'd made earlier in the day lamenting all I've lost in burying two babies, and how I have no choice but to be out of the pgcy game thanks to my age, health, uterine surgery, and prior loss history. And yet, here's this woman, in her mid-30's, financially and physically sound, who has CHOSEN not to be pregnant again in her life, but then stops into our bereavement board to lament how sad she is over her CHOICE.
Excuse me, but if you don't like the choice you've made, then change your choice. Have another baby. You're healthy, able and young. What's to stop you?
And if you're "happy" with your CHOICE not to have any more children, then don't pop in to a bereavement group after months of absentia with your boohoo sob story about how you're so sad...all showing off your perfect rainbow baby pictures while mine is dead!
She kept saying, I know I must sound so selfish seeing as how so many of you would love to be pregnant again too, and so many of you are still trying for your rainbow babies, and I have my perfect two-kid family and my busy career... yada yada yada. She obviously hadn't read my post about how astonishingly crushing it is to bury the rainbow baby--or my own lamenting the fact that I CANNOT be pg again or else I will die.
I mean, good grief, I wanted to bitch slap her till I collapsed. Instead I just cried and cried. If I could trade skin with her for a day...
I hate these "pro-choice" women who seem to think that they own the world. I get NO choices in this barren, baby death, God forsaken life of mine. One woman choses to kill her baby and then claims she lost him to trisomy 18. She didn't lose her baby to trisomy 18--she killed him before the trisomy ever could. And then she boohoos her loss and tells the world she had a stillborn. May her lie eat her soul.
Another woman choses her career over a larger family--her token two kids are all she really wants for her mantlepiece portraits. And yet she boohoos the loss of more children as if she had a clue about the what it was like to have a lifetime of barrenness or medical struggles with infertility. May the cluelessness of her boohoo life eventually bite as hard as it's bitten me.
Yes, today is a "people suck" sort of day...