I Can't Believe it's Been Two Long Years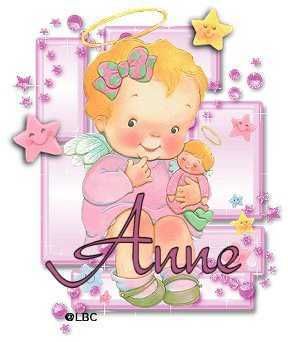 June 29, 2005
It was no ordinary day. Our baby girl had passed away just minutes before midnight, and we'd been up half the night bathing, dressing, and making her ready for her trip to the mortuary. We laid her in her crib to lay in wait. She looked so peaceful. I was numb; in a fog; crushed into fine dust.
I called the hospice nurse somewhere mid morning. She came and gave our baby her official pronouncement of death. She completed all the required paperwork to submit for the official death certificate. She took many of the baby's medical supplies when she left--we wouldn't need such supplies anymore.
My mother came and took me to the craft store so I could buy ink to take prints of the baby's feet. They turned out lovely...
Later in the day we went to get something to eat. It was so strange leaving the baby alone in her crib. I fought the urge to take her with us. I just couldn't imagine life without her; she'd become our very lives. What now?
As the evening drew late, we came together as a family: Daddy, Mama, Benny and Anne. We prayed. We anointed her head with special oil as done similarly in baptism. I swaddled her in a blanket. And then another since it would be cold where she was going. I also put on extra socks.
Then came the dreaded knock on the door. They were here to gather her and take her away from me. Two faceless, black-suited men--undertakers. They handed us a moses basket not unlike the one she slept in at home. It was to be her designated transport.
I snapped a few photos and then reluctantly gave her over to them--the hardest transaction my arms have ever known save one. They settled her in the van and as they drove away, I sobbed great hard sobs into my husband's chest. His tears dripped into my hair. We stood embraced in the sultry summer air. To say we were broken and desolate wouid be an understatement!
We buried her July 5, 2005. We went to the mortuary several times over the long holiday weekend. They would carefully bring the moses basket out of their cooler and let me hold her for an hour or so. My first night without her I'd had a horrid nightmare--vivid and ugly. I dreamed that the oil we'd anointed her with had caused her face to go black and withered from the refrigeration--like when you put a banana in the fridge. I was beyond distressed. I remember starting to ask our funeral planner to prepare me for anything hideous; but before I could finish, she opened the door to the viewing parlor and there was my beautiful pink rose bud waiting for me in her moses basket. She was as beautiful as ever.
As morbid as it sounds, I took many pictures of her during our funeral parlor visits. I had this overwhelming drive to capture time and never let it move forward. I just wanted to be frozen with her; captured in silent stillness. I just wanted to keep time from moving forward. I didn't want her funeral day to come. Once she was planted in the sod it would be finished; I'd never hold her again...